Mexican President Andrés Manuel López Obrador sent a letter to Chinese counterpart Xi Jinping on Tuesday asking Beijing to help "control" fentanyl imports, in particular requesting information on manufacturers and shipments.
López Obrador, commonly known by his initials AMLO, read the letter he sent to Xi to reporters during a press conference on Tuesday. The bulk of the letter was dedicated to condemning the United States and denying that Mexico participates in the manufacturing of any fentanyl.
Fentanyl, a highly toxic opioid, has approval from the Food and Drug Administration (FDA) to be used as a painkiller in limited circumstances but has increasingly been found in America's illicit heroin supply or cut into doses of other drugs, prominently cocaine. While most illegal fentanyl in America once came directly from China, the world's top manufacturer of the drug, law enforcement action to keep Chinese-made fentanyl out has led to traffickers attempting to ship the drug through third countries. Mexico is a top source of fentanyl currently, resulting in mass seizures on the U.S. southern border. The U.S. Attorney's Office for the Southern District of California described San Diego, for example, as a "national epicenter for fentanyl trafficking" last year.
Fentanyl is the top killer of young people in the United States.
AMLO has publicly rejected accusations that Mexico manufactures fentanyl, contrary to extensive law enforcement work and reporting showing that Mexican drug cartels are setting up secret laboratories to combine Chinese ingredients to create fentanyl in his country. AMLO's own government – and his letter to Xi Jinping – boasted of shutting down upwards of 1,000 "clandestine laboratories" working with fentanyl, an impossible statistic if no fentanyl was being produced in the country.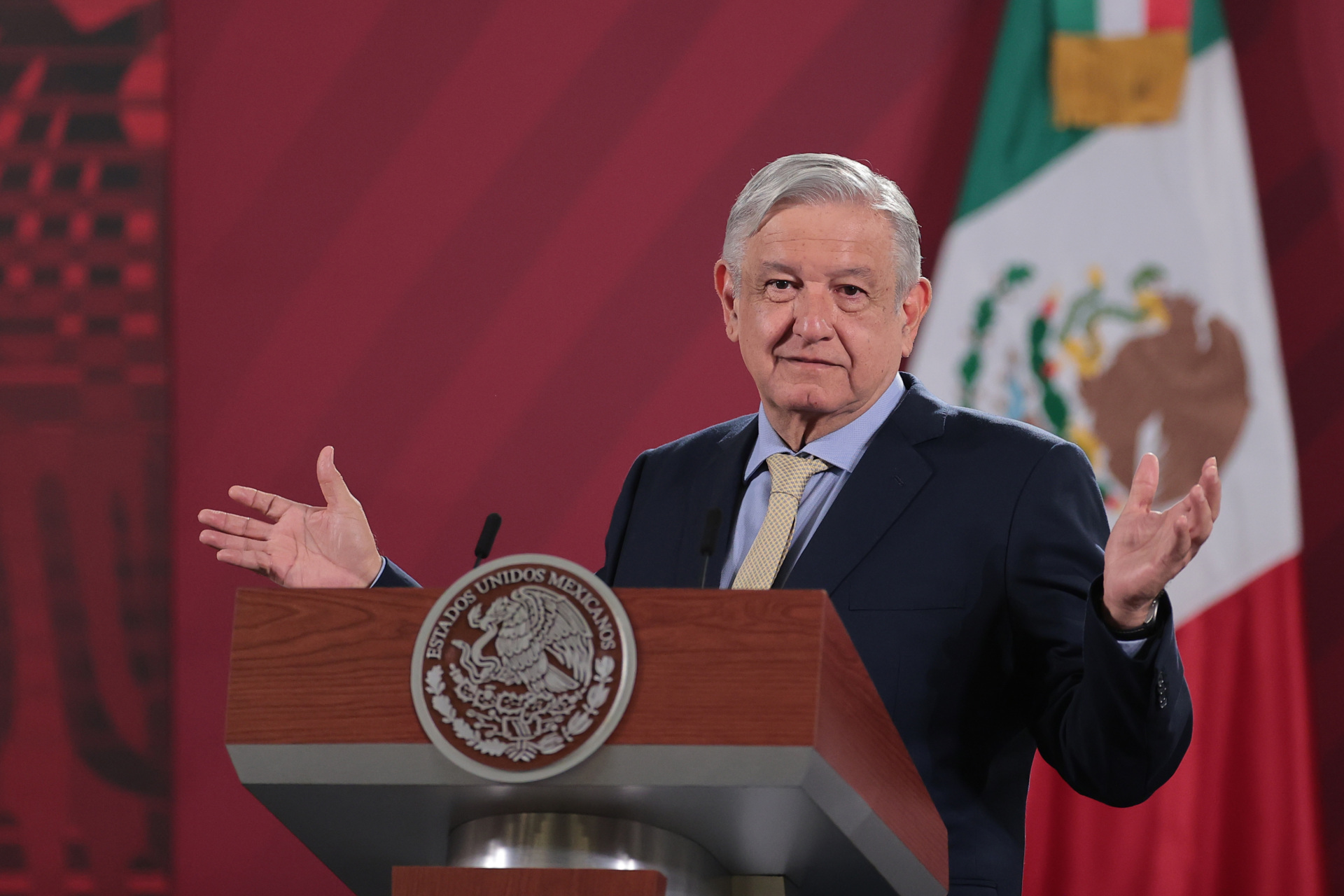 President of Mexico Andres Manuel Lopez Obrador gestures during his daily morning briefing on June 10, 2020, in Mexico City, Mexico. (Hector Vivas/Getty Images)
Addressing Xi in his letter, AMLO complained that Republicans in America are advocating for stronger measures to constrict fentanyl flows from Mexico into the United States, noting that some have suggested military action to eliminate Mexican drug cartels across the southern border. AMLO ultimately requests Chinese customs data on how many fentanyl ingredients are being shipped to Mexico to stage a "humanitarian" effort against the drug.
"I address you to discuss a matter of a fundamentally humanitarian character and request, if not inconvenient for you, your support and cooperation," AMLO wrote, claiming fentanyl was primarily consumed in America and interest in the drug in Mexico was "low."
"Although, in Mexico, the consumption of this chemical is low, we have been combating, out of our own will, its trafficking in the north of the country with the goal of helping the authorities in the United States face this scourge that affects its people and especially its youth," AMLO wrote. "Just last year we confiscated seven tons and destroyed 1,383 clandestine laboratories in which the substance is mixed into other drugs and various chemical precursors."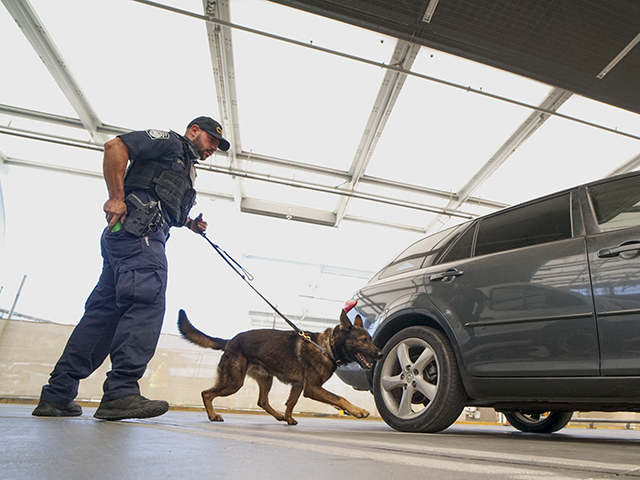 A U.S. Customs and Border Protection canine team agent checks automobiles for contraband in the line to enter the United States at the San Ysidro Port of Entry on October 2, 2019, in San Ysidro, California.(SANDY HUFFAKER/AFP via Getty Images)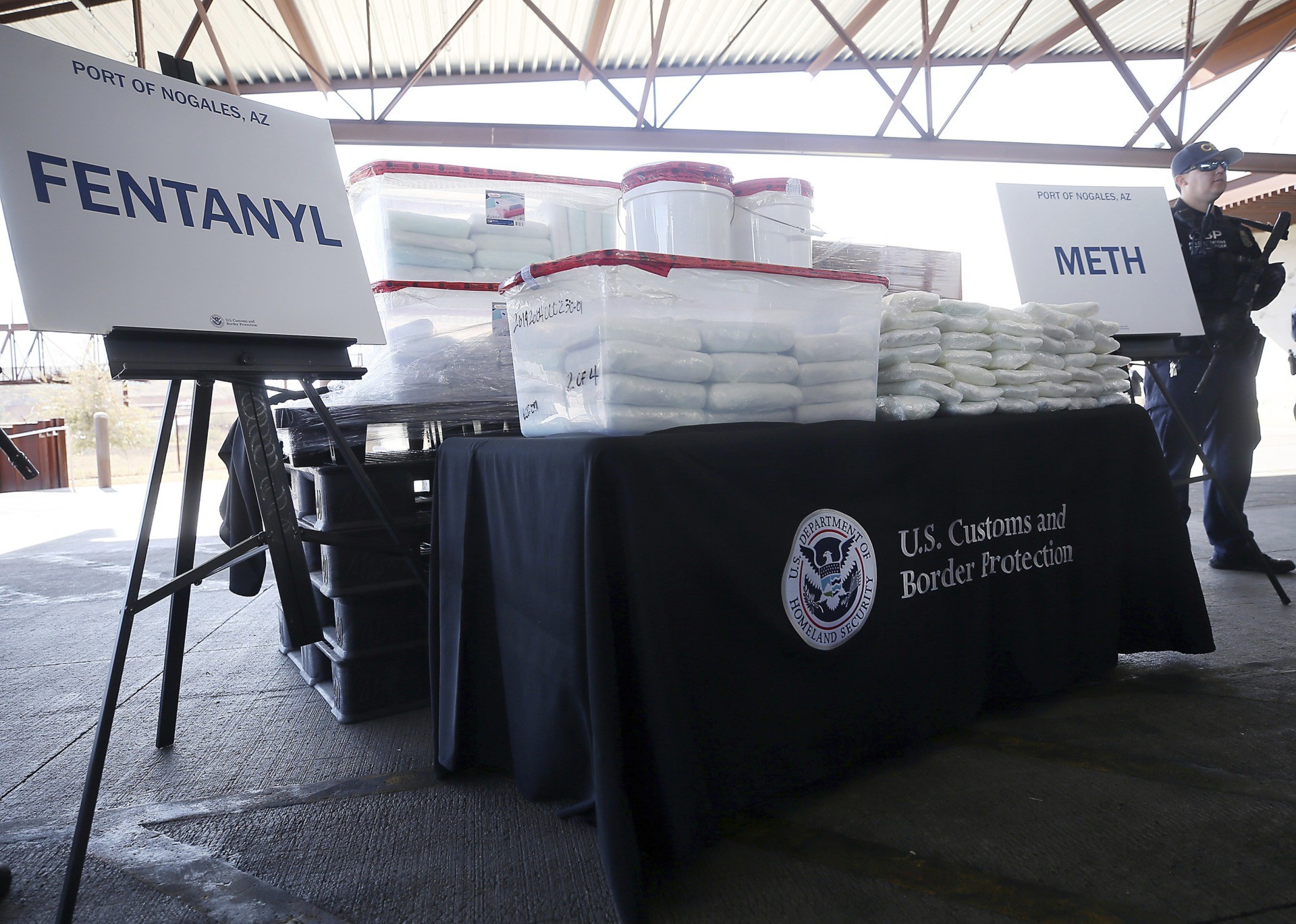 A display of the fentanyl and meth that was seized by Customs and Border Protection officers over the weekend at the Nogales Port of Entry is shown during a press conference on Jan. 31, 2019, in Nogales, Arizona. (Mamta Popat/Arizona Daily Star via AP)
"I reiterate that in our country we do not produce fentanyl and that, through our border, only 30 percent of what is consumed in the United States passes," the president emphasized.
"Despite this, lately, in an irresponsible and false way, some legislators in the United States have blamed Mexico for the misfortune they are suffering in their country caused by the consumption of fentanyl," he continued. "They have even said that if we don't stop drug trafficking gangs that operate and introduce this drug in Mexico, they could present an initiative in Congress so that the United States armed forces invade our territory."
"Such stances are inherently disrespectful and an unacceptable threat to our sovereignty," AMLO asserted.
The letter ends with a request to Xi to "help us control shipments of fentanyl from China to our country."
"It would be very helpful to have information on who imports this substance, in what quantity, in which vessels, when it leaves Chinese ports, to which ports it arrives, and the specific type of the substance," AMLO concluded.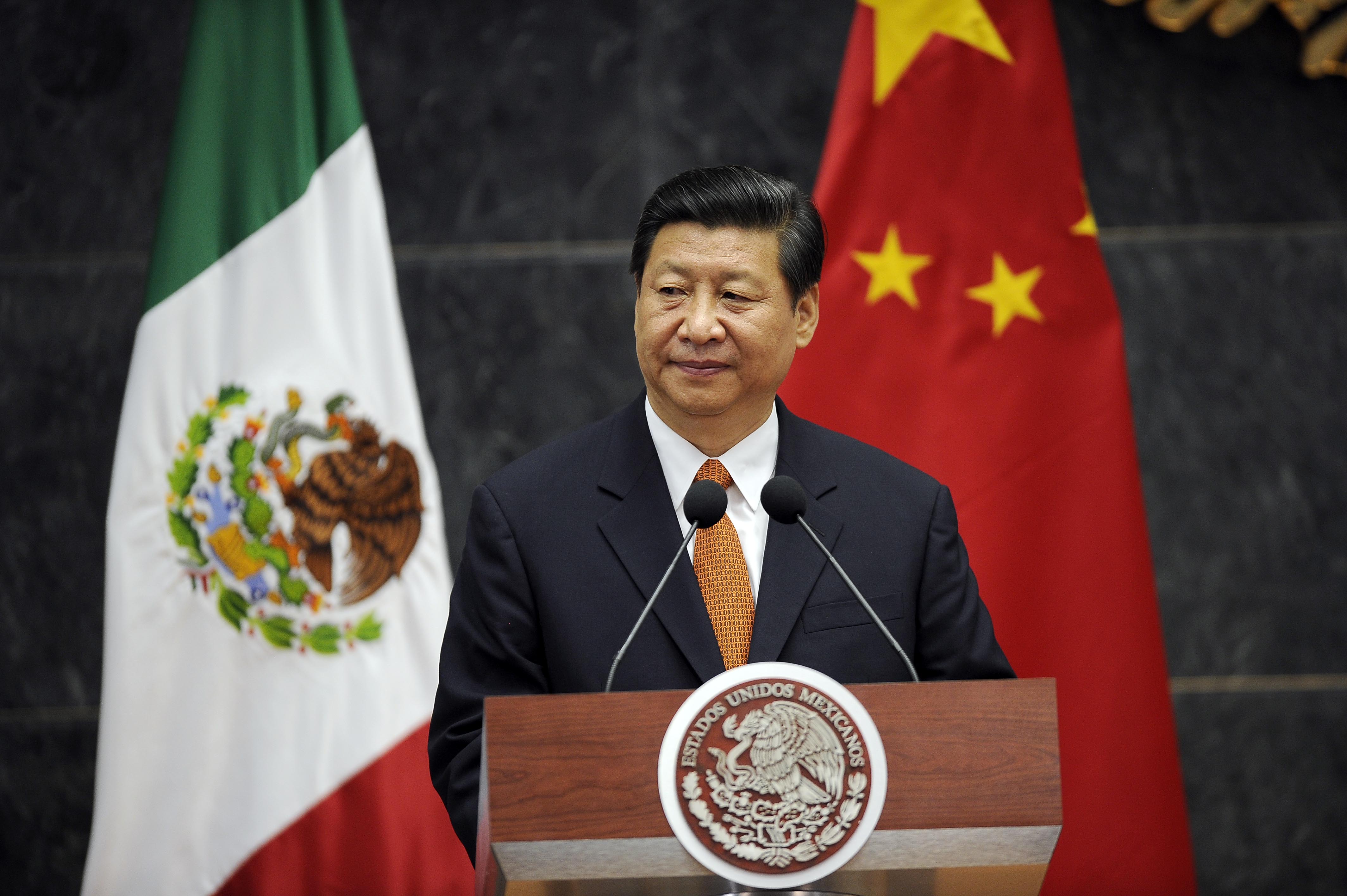 Chinese Communist Party Leader Xi Jinping listens during a press conference at the Los Pinos presidential residence in Mexico City, on June 4, 2013. (ALFREDO ESTRELLA/AFP via Getty Images)
The Chinese government has yet to respond to the letter at press time. Wednesday marks the Qingming Festival, or Tomb-Sweeping Day, in China – a national holiday – so the Chinese Foreign Ministry did not hold its regular press briefing, where it would have been expected to comment on the letter.
AMLO has repeatedly denied that Mexico plays any role in the ongoing fentanyl crisis in the United States, calling those who note the origin of fentanyl in America and the large-scale operations by Mexican drug cartels "propagandists."
"They got this thing with fentanyl, that 'it's Mexico's responsibility…' Here, we don't make fentanyl, nor consume it," the radical leftist president said in March. The Mexican government has simultaneously attempted to take credit for raiding hundreds of fentanyl and other drug-producing underground laboratories. According to reporting by Breitbart News, the main producers of fentanyl in Mexico are the Sinaloa Cartel and the Cartel Jalisco New Generation.
The cartels, law enforcement near the Mexican border have found, are manufacturing fentanyl in Mexico using Chinese ingredients.
"They're bringing in the majority of the precursors that it takes to create the fentanyl. They give it to the cartels in Mexico, and then Mexico is producing the product that they're transporting into Arizona and into America," Pinal County, Arizona, Sheriff Mark Lamb told Breitbart News Daily in October.
U.S. Customs and Border Protection (CBP) announced in March that it had seized a cache of nearly $1 million in fentanyl and methamphetamine, a record for the California port where it was seized, the Andrade Port of Entry on the Mexican border.
By the end of February, CBP had seized over 12,000 pounds of fentanyl in ports of entry to America in the 2023 fiscal year, nearly the same amount as it seized through the entirety of the 2022 fiscal year.
Follow Frances Martel on Facebook and Twitter.